Sagittarius
(23 November to 21 December)



Any dance that lets the Sagittarian move their feet in a way reminiscent of walking or hunting, will fulfill the Sagittarian's wandering soul. Vals is favourite to most Sagittarians. Sagittarians love to entertain their friends, family, and total strangers. Part of the entertainment is being loud and adopting nicknames like Tina Tanguera and Mighty Milonguero. No one born under the sign of the free-spirited Sagittarius wants to sit out a dance at a milonga. Adventurous as they are they will dance with anyone, no matter how bad. To accommodate most Sagittarians are able to switch between leading and following. Their bravura fits perfectly within the spirit of Argentine tango. Most celebrities in the world of tango are Sagittarians: Francisco Canaro, Osvaldo Pugliese, Carlos Gardel and Juan D'Arienzo.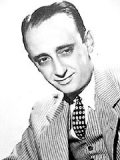 Juan D'Arienzo
famous Sagittarius
in Argentine tango


Juan D'Arienzo was born on 14 December 1900 in Buenos Aires. His parents were of Italian background. Juan grew up as the eldest of three children. All the children appeared to be extremely musical: Juan plays the violin from the age of 12, his brother became a drummer and pianist, and his sister skilled herself as a pianist and a soprano. In 1917 he started his professional career in music. Besides tango he also played jazz and accompanimental music for silent movies.
In 1928 he assembles his first orchestra. In 1935 pianist Rodolfo Biagi joined D'Arienzos Orchestra. Biagi recommended to change the beat from 4/8 to that of a milonga in 2/4. It was an instant success. The beat was in perfect harmony with the dancers of that time. The 'Golden Age' of tango had started. In 1938 Biagi left to create his own orchestra. But D'Arienzo had already been acclaimed as King of the Buenos Aires nightlife. A quote from D'Arienzo in 1974 explains why Juan is a true Sagittarian:
"I am a great optimist. A happy guy, a joker. I love to make jokes and the only thing I want is to go on with my orchestra even though I know I'm no longer a young boy, I cannot spend so much energy as before. However, when I am on the stage, I always perform a show. And I don't do it because I'm a funny fellow. I do it because I feel tango like that. It's my way of being."
In a magazine interview in 1975 he said:
"My orchestra was always a tough orchestra, with a very swinging, much solid, vibrant beat. And it was that way because tango, for me, has three things: beat, impact and nuances. An orchestra ought to have, above all, spirit. That is why mine lasted more than fifty years."
He died a month later on 14 january 1976, leaving behind a legacy of over 1000 tango recordings. D'Arienzo's versions of La Cumparsita sold more than 14 million copies!