Leo
(22 July to 22 August)



When Leo dances, it's almost always aimed to draw attention. Therefore Leo will never feel a true tango connection with their dance partner as Leo is too busy trying to impress and secure a partner for the next tanda. So there's nothing subtle or unobtrusive about a Leo dancing: he or she will make sure that his or her moves are the most dramatic and showy on the floor. Enrosques and lapices are typical Leo moves. However, Leo is most comfortable when dancing African-influenced tango: Camacupense and Kizomba.
Leos love the special dance on birthdays. The Birthday Waltz (Vals de Cumpleanos) is a tradition in the tango community where leaders or followers, as the case may be, take turns in dancing with the birthday person during one piece of music. All other people present will watch, because the dance floor is exclusively for the birthday dance couple. Leos will pretend it's their birthday if they visit a milonga where no-one knows them.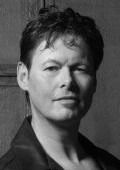 Carel Kraayenhof
famous Leo
in Argentine tango


Carel was born on 15 August 1958 in Aalst in the southern part of the Netherlands. In 1980 he bought himself a melodeon, a musical instrument related to the accordion. As soon as he mastered this instrument he started to perform together with his brother Jaap (on violin and guitar). Later on he joined the merry 'Eerste Utrechtse Trekzak Sociëteit'. Meeting an Argentinian who sold him his first bandoneon proved to be a turning point in his life. Working closely together with Ástor Piazzolla (†1992) in 1987 during the Broadway show 'Tango Apasionado' and his long lasting personal friendship with tango maestro Osvaldo Pugliese (†1995), enabled Carel to develop into one of the most versatile bandeonists of our time.
One of the highlights of his career was on 2-2-2002 as he passionately performed 'Adiós Nonino' during the marriage ceremony of Dutch Prince Willem Alexander and Argentine born Princess Máxima. Aside to his work with his Sexteto Canyengue orchestra which Kraayenhof co-founded in 1988, he is an internationally welcomed bandoneon soloist with various symphonic orchestras, such as the London Philharmonic Orchestra. Composing and arranging are additional skills Carel has developed over the years. Teaming up with artists like Sting and Dutch singer Trijntje Oosterhuis has proved that Carel does not limit himself to tango music only. Kraayenhof has received many awards, such as the Dutch 'Edison Publieksprijs' in 2003 for his CD 'Tango Royal'. In 2005 he was awarded by the Argentinean Government for his inexhaustible efforts for the worldwide dissemination of Argentine tango.