Virgo
(23 August to 23 September)



Virgos love the process of learning new dance moves and getting them just right. And a Virgo will practice tirelessly until every part of the dance fits and looks just the way every Virgo believes life should be: perfect! The faster and more complex and involved the steps, the more satisfaction Virgos will get from perfecting them. The ultimate Virgo is a Virgo with a Virgo ascendant. Michael Jackson is such a Virgo. Just imagine Michael still being alive and dedicating himself to Argentine tango during the mature part of his life. For sure he would have taken tango into new directions.
Virgo always take an organized and structured approach. They use elaborate charts to describe tango dance concepts. The Virgo embrace has to be 'just-so' and the first song of the tanda is often utilized for making adjustments to their partner. Due to their caring nature Virgos like to wrap up what others have initiated. Media Luna and the Sanguchito are Virgos favorites figures to finalize and complete with the perfect adornment.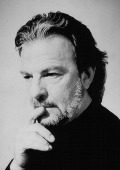 Pablo Ziegler
famous Virgo
in Argentine tango


Pablo Ziegler was born in Buenos Aires on 2 September 1944. When he was 14 years old, he started to play with different jazz groups as well as giving piano solo concerts. Later on he studied at the Buenos Aires Music Conservatory where he graduated as Piano Professor. In 1978 Pablo joined Ástor Piazzolla's quintet. Ziegler stayed on as Ástor's regular pianist until Piazzolla's retirement in 1989.
Pablo Ziegler founded his own 'Quintet for New Tango' in 1990, enthusiasticly acclaimed by audiences and critics worldwide. His ensemble enabled him to become the leading exponent of the 'tango nuevo' genre. As a composer he has taken Piazzolla's contrapuntal approach to tango music and added more jazz influence, notably with the regular use of a drum kit, lighter harmonies similar to those used in Bossa Nova, and extended passages of improvisation. Ziegler's 2005 album, Bajo Cero, further explores the common ground between tango and jazz, connecting the listener to the passion and melancholy of the Argentinian soul. This album earned him a Latin Grammy award.
Pablo Ziegler has often been described as the Piazzolla's legitimate successor. As a classically trained pianist and a veteran of the vibrant Buenos Aires jazz scene, Ziegler has brought South America's most sultry and passionate music to a next evolutionary stage.