Tango walk (Caminada)
The foundation of the Argentine tango is ... just walking. Compared to ordinary walking the Caminada distinguishes itself on three aspects: more upright, in a narrower track and a bit like a prowling cat. With enough space to dance the Caminada will allow you to take a corner.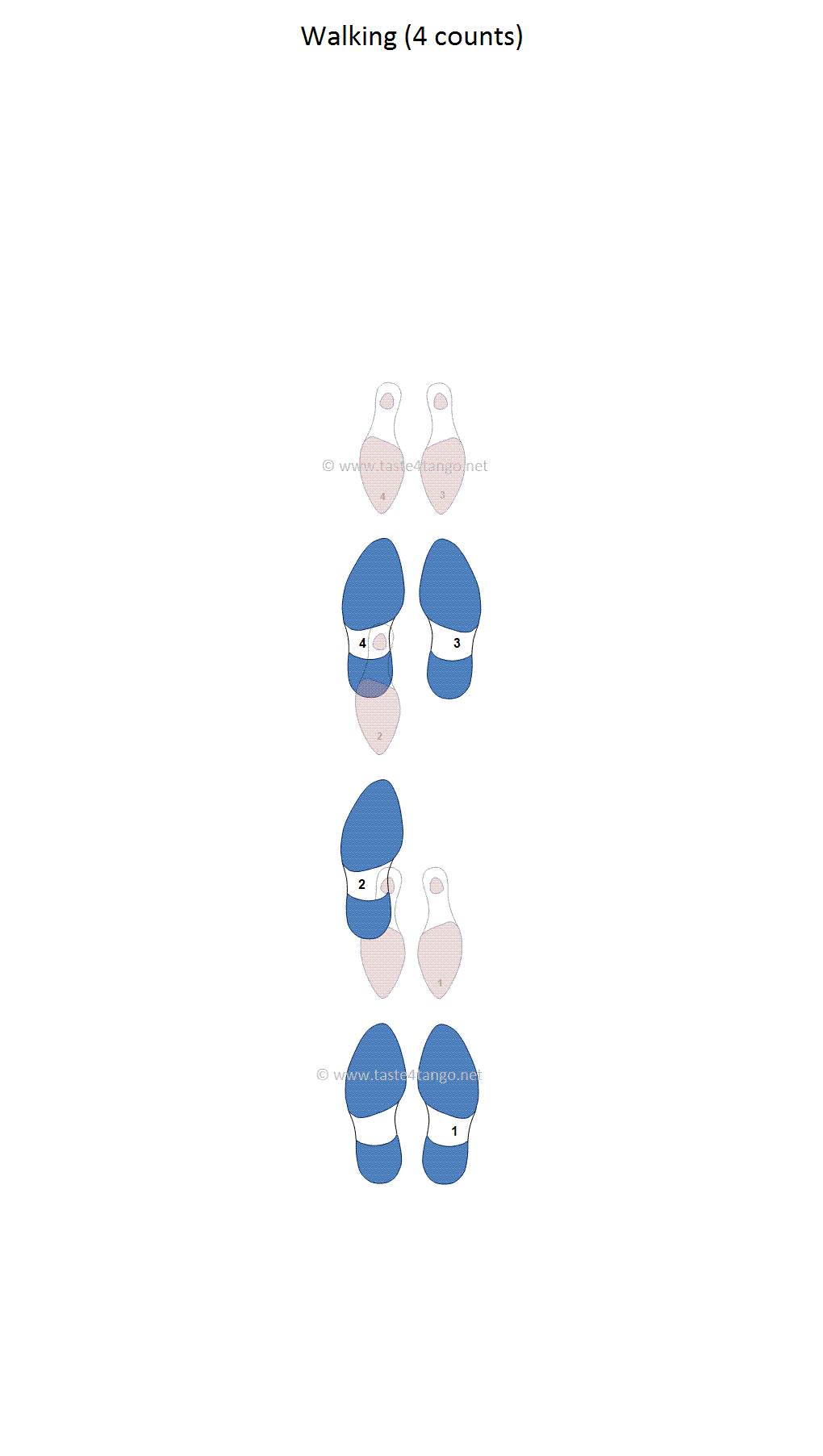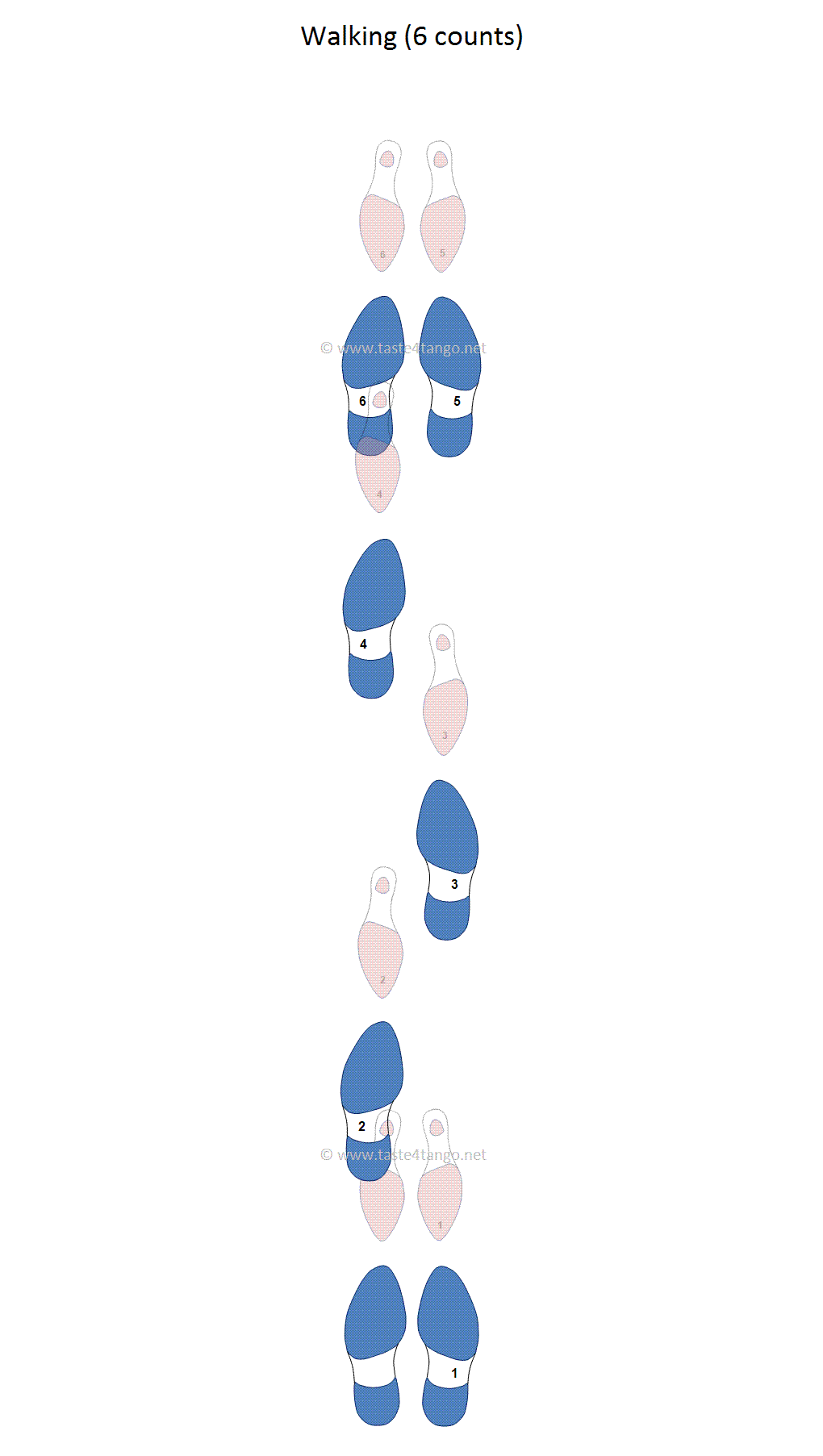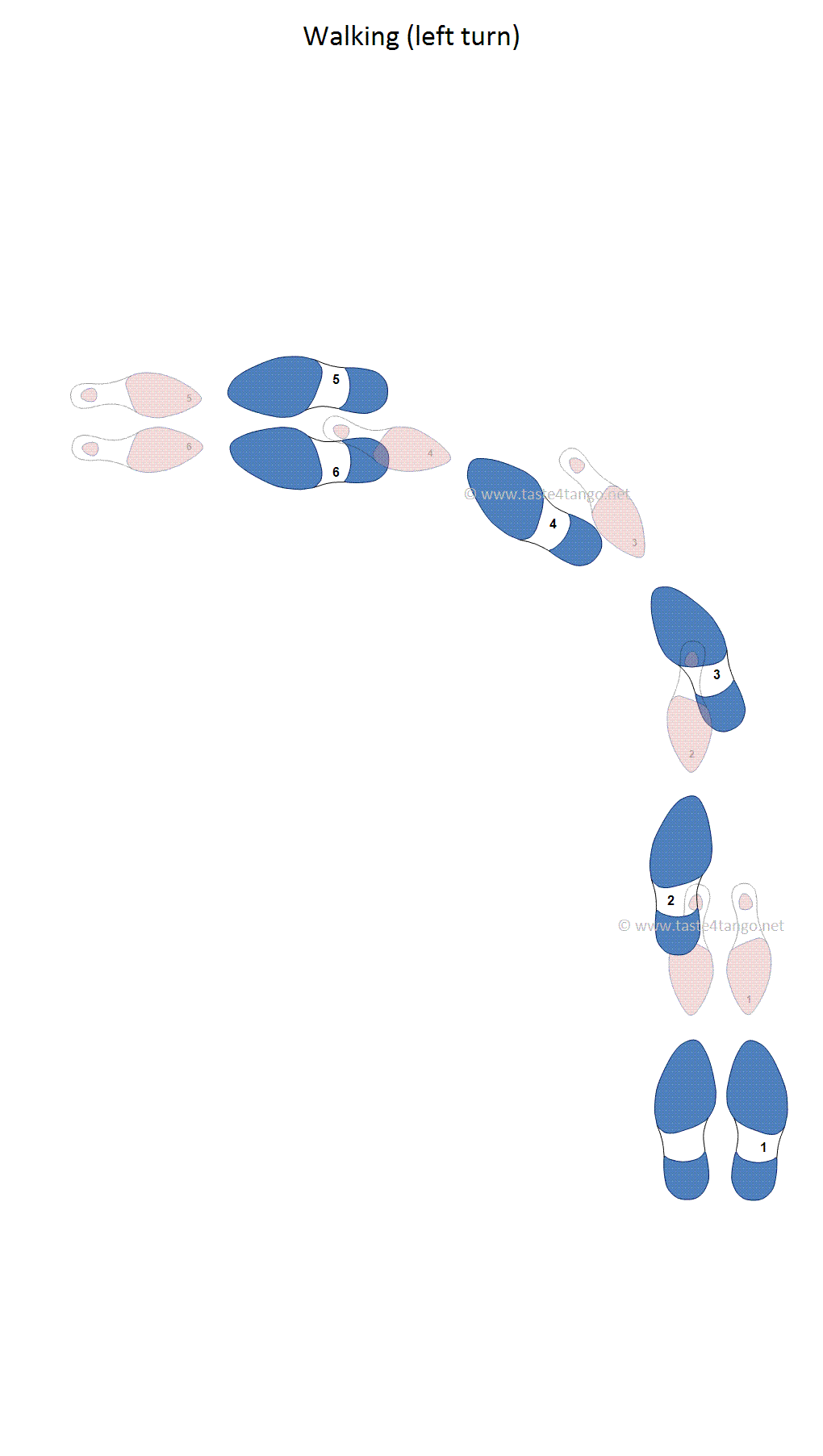 The next video clip shows the tango walk in combination with a close embrace. To vary you can simply double the pace during a few steps.
copyright © 2023 Taste4tango.net
Any reproduction, even partial, of the step pattern diagrams on this site for commercial purposes is strictly forbidden. Any reproduction for pure educational purposes is allowed as long as the indication of www.taste4tango.net remains visible.